The word on the street is that keeping your hands clean is the safest way to keep bacteria, viruses and colds at bay. But it's also good to think about the things your hands touch – like your smartphone. Luckily, there are some super easy ways to clean your OtterBox phone case as you strive to keep you and your family healthy. Read on for some quick tips on how to clean your phone case to keep it nice and sanitized.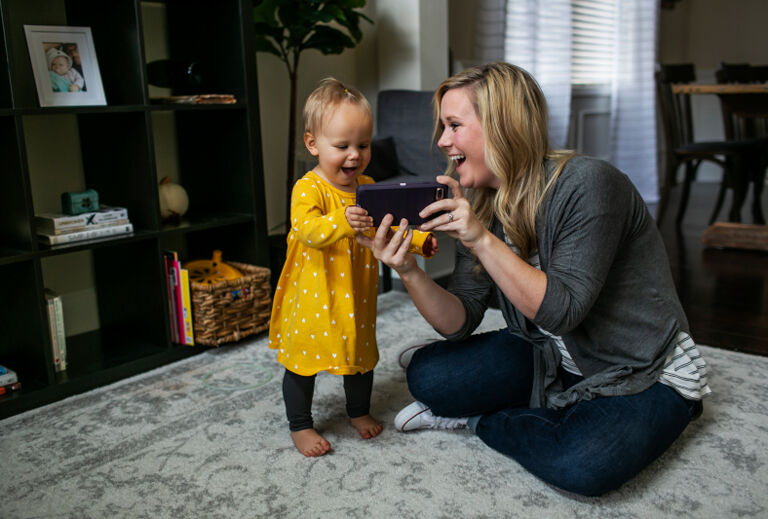 1. Defender Series Pro
If you haven't heard of our phone case with antimicrobial defense, now is a great time to become attuned to those great bacteria-fighting properties. The Defender Series Pro is infused with silver ions to help reduce the number of common bacteria on the surface of the case. Shop Defender Series Pro
2. Wipe your case with a disinfectant wipe*
It is perfectly safe for you to take a disinfectant wipe to gently clean your case to help kill bacteria, you may consider cleaning it once a day and/or after being out in public or in the restroom – you know you take it in there with you sometimes ...
3. Wash bacteria and grime away with warm water and soap
You can use a warm, soapy cloth to clean your case while it is on your device, as long as you avoid getting any water near the ports. If you want to take an extra step, remove your case from your device and wash your case just like your hands – submerged in soap and warm water for 20 seconds for a good scrub then pat it dry with a paper towel.
Remember that despite washing your hands, a phone goes all the same public places that you do, and it often can pick up bacteria you aren't aware of – like when you set it on a table at a restaurant that someone had sneezed on before you even arrived. Frequently cleaning your phone case will help keep those unwanted and unseen bacteria at bay.
For tips on how to clean your phone separately, we recommend consulting your device manufacturer's recommendations.
*Disinfecting with disinfectant wipes excludes custom printed OtterBox cases, which can instead be removed from your device and washed with soap and water.